100 Ways To Use Your Android Device (Learning a new skill every day)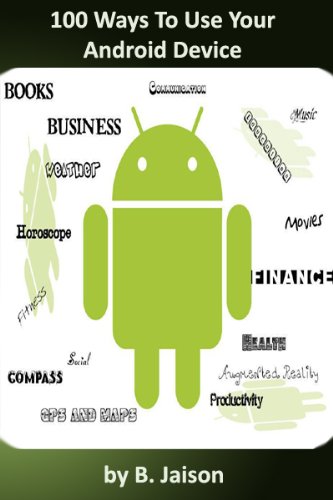 Android will be powering not only your mobile devices, but in the near future, it will control your TV, Cars, general electrical equipments and even your whole home.
You can be in control of all those things and will be controlling them with your hand held device like a mobile or tablet. This book lists a hundred ways you can use your android device.
Here is a sample of what you will get.
Take measurement
You can now use your android device to take measurements of all sorts. Hard to believe? Take a look at the various apps which belong to this category. First of all there is an app called Smart Measure which measures the distance and height of an object by trigonometry. The effective distance in which it does the calculation is about 1-50 m. Just stand up and press the camera shutter button. The important thing to keep in mind is to aim the camera at the ground, not the object. Another app which belongs to a similar category is called the Smart Ru
Buy From Amazon