Couple Human Key Holders (set of 2)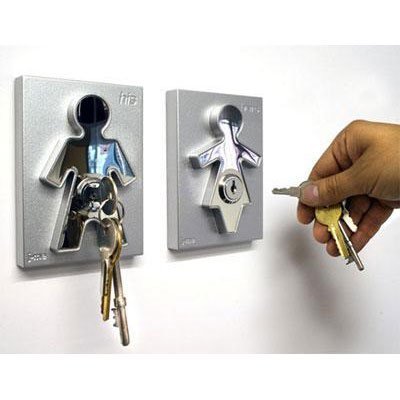 The perfect key holders for couples!
Come with two (2) Key Holders (1 His and 1 Hers).
Chrome Finish.
Measures 3 x 4.5 inches.
The contemporary design of the His and Her Key Holders incorporates a male and a female form, which is raised up against its background forming an interesting design aspect and clearly identifying who's keys are whose! Each key holder is supplied with its own unique key, which is then attached to your own set of keys. Just insert the key in the lock to keep your keys safe until you next need them. What a unique house warming gift.
Buy From Amazon