Ettore 54536 Industrial Duty Steel Floor Squeegee, 36-Inch, Curved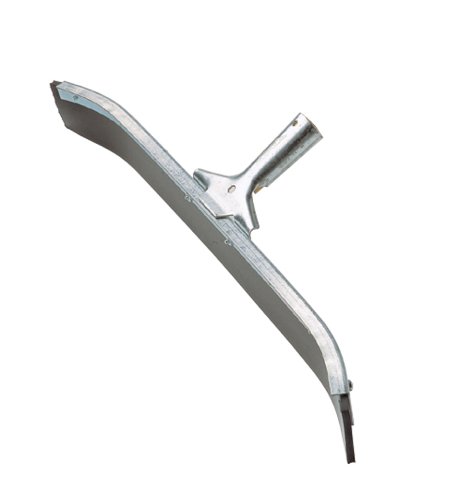 Scraping edge for removing job site debris, sludge, ice and snow.
Stands up to most chemicals, paints and solvents.
Galvanized steel construction.
Handle not included – Use with Ettore handle #42105, #61060, #1628 or #1629.
This floor squeegee is excellent for moving water and clean-up on grounds and floors. Perfect for decks, garages, driveways, sidewalks, industrial sites and beyond! Does not include handle.
Buy From Amazon