i-Blason Sport Armband and Flexible Case Combo for iPod nano 7th generation + Screen Protector and Wire organizer (2012 September version iPod Nano 7G) Black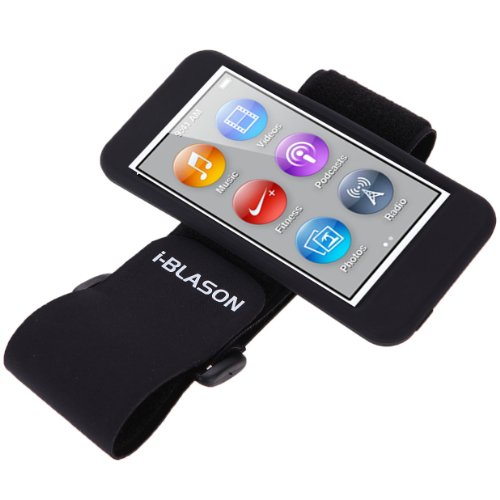 i-Blason (TM) Logo Bearing Armband Case for New Apple iPod Nano 7G
Designed specifically for Apple iPod Nano 7th Generation
Includes Black Silicone Skin for iPod Nano 7G
Includes Custom Made Screen Protector for iPod Nano 7G
Soft Stretchy Velcro Armband that Fits Both Small and Large Arms
Can Access all Ports and Controls with Skin in Place, Protects iPod Like Apple Bumper
Two Colors Available – Black and Pink
NOTE: According to our research, Our design department had a design flaw for the very first batch of production (Bottom of the case will not fit iPod Nano 7G perfectly, although still usable). Redesigning for perfect fit is completed and production of newer fixed version has started. Customer buying this item going forward will receive fixed and redesigned new version.
If you are customer received the older version, which we already stopped shipping and set for disposal, pls use the case as a makeshift protection, and contact us immediately for exchange for the corrected version.
We are also proactively reaching out to our customer to offer free replacement.
Buy From Amazon