The Collectibles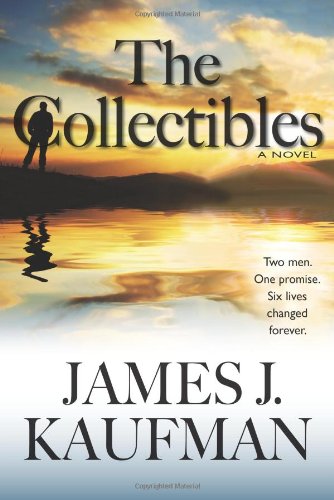 "A must read for all ages and all walks of life…most enjoyable lesson in life I've ever experienced."~ Debra Haupt, Barnes & Noble Book Club Moderation & Reviewer for Penguin and Grand Central.
"A Life-Changing, inspirational, heart-wrenching novel…" ~ NY Times bestselling author, Susan Heim, co-author of Chicken Soup for the Soul: All in the Family.
"This novel belongs on your bookshelf. If you want to lend it, please buy another copy because it is one you'll want to read again…The book presents a life lesson. It is to become involved…help people, and not only have those "collectibles" who need helped frequently. No wonder his book is achieving great acclaim!" ~ Jo Ann Bender, award winning author of Lebensborn, A WWII Saga.
ABOUT THE COLLECTIBLES:
In his award winning debut novel, James J. Kaufman delivers a gripping and unforgettable story of two strong men from separate worlds – one touched by tragedy, the other by greed – brought together with u
Buy From Amazon