Wenger 16959 Swiss Army Nail Clipper, Watermelon Translucent Pink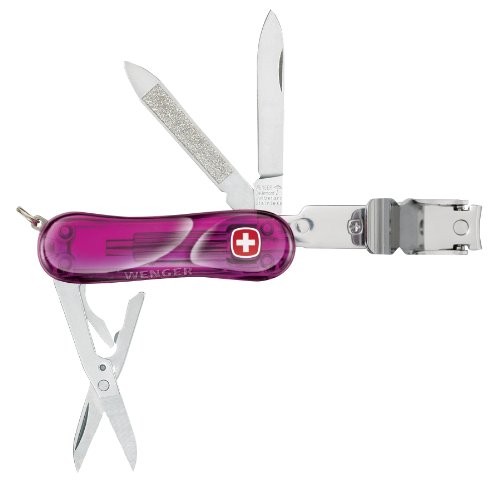 7 implements 8 functions
1.75″ pen blade, stainless steel, nail clipper, 1.8″ springless scissor with serrated self sharpening design
nail file, nail cleaner, toothpick, tweezer, key ring
ergonomic grip design
1.3 oz.
The Wenger(r) Clipper Swiss Army Knife(r) provides 7 convenient implements for up to 8 functions. It features an exclusive nail clipper, and the ergonomic handle houses a pen blade, springless scissors, a nail file, a nail cleaner, a toothpick, tweezers, and a key ring.
Buy From Amazon